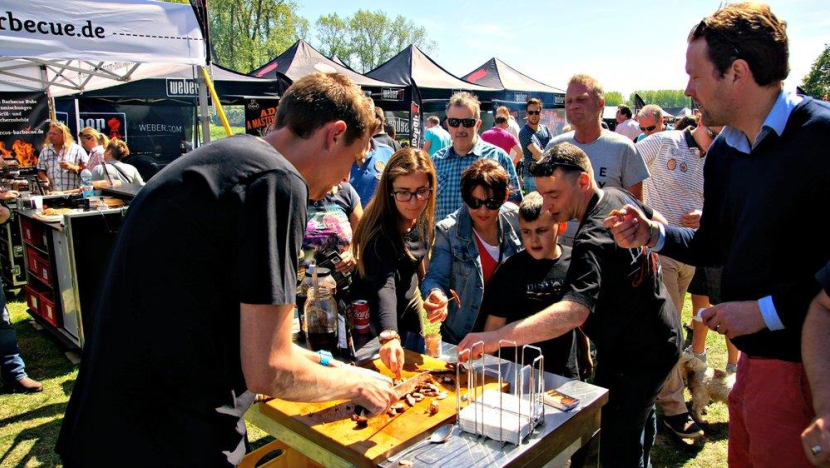 C

ulture of preparing meat specialties overan open fre is as old as human civilization.
---

---
The culture of preparing meat specialties overan open fre is as old as human civilization. Thus far, four unique grill (roštilj) preparation styles have been developed, European, Mediterranean, Asian and American.
American BBQ is a world recognized gastronomic attraction that has not been promoted suffciently, and is practically unavailable, on the Serbia and Balkan market.
The idea behind the Festival Roštilj ≠ BBQ is to present, our domestic audience and guests from abroad, with different ways of preparing traditional Serbian and Balkan specialties on the grill (roštilj), as well as providing them with a unique opportunity to try the specifc American BBQ tastes
What to expect:
During festival there will be numerous activities and different events where all visitor can participate.
Exhibit program
Educational program
Commercial program
Artistic program
Entertainment program

Our partner in the organization of the first Festival Roštilj ≠ BBQ
KCBS Kansas City Barbeque Society
(https://www.kcbs.us/international)
an international Association that hosts over 400 events, like this one, globally, every year.
---
Festival Date: 16 - 17.06.2018.
Festival Location: Surčin, Nautičko selo "Biser" Boljevci
Educational program
Weber Gril Academy
Exam and certifcation for KCBS judges
im and Becky Johnson cooking school (American BBQ kitchen)
Artistic program
Rock concerts - Saturday night, check out performers here
A child program - a weekly daily term
Entertainment program
Gastronomic competitions
Prize games for visitors
---
Commercial program
Promotion of traditional American BBQ specialties: burgers, ribs, briskets ...
Promotion of traditional homemade barbecue specialties: ćevap, pljeskavica, ražnjić (Leskovac grill, Niš grill, Novopazar grill ...)
Manufacturers and distributors of Craft beers
Manufacturers and distributors of Lager beers
Souvenir manufacturers
Exhibition program
Manufactures and distributors of grills / Weber, Primo, Jamie Oliver, Gorenc, Cadac, Sebastian,...
Manufacturers and distributors of accompanying accessories, grill spices and sauces
HoReCa: presentation of professional barbecues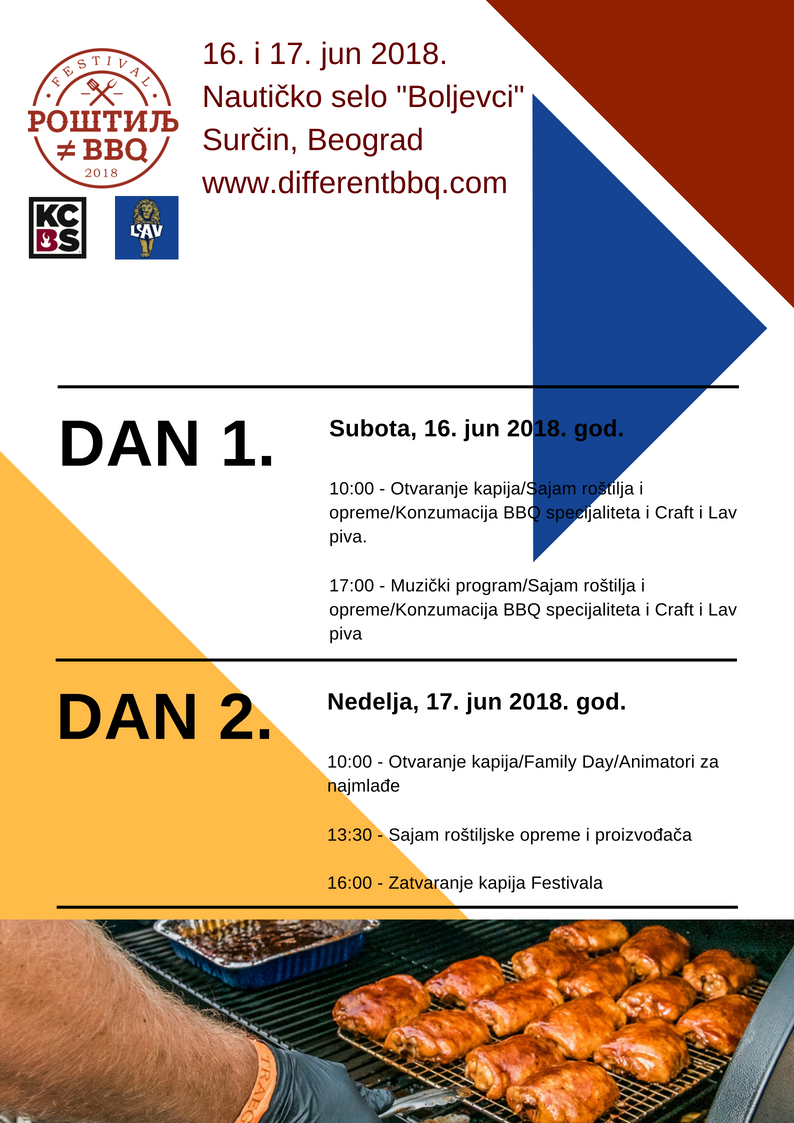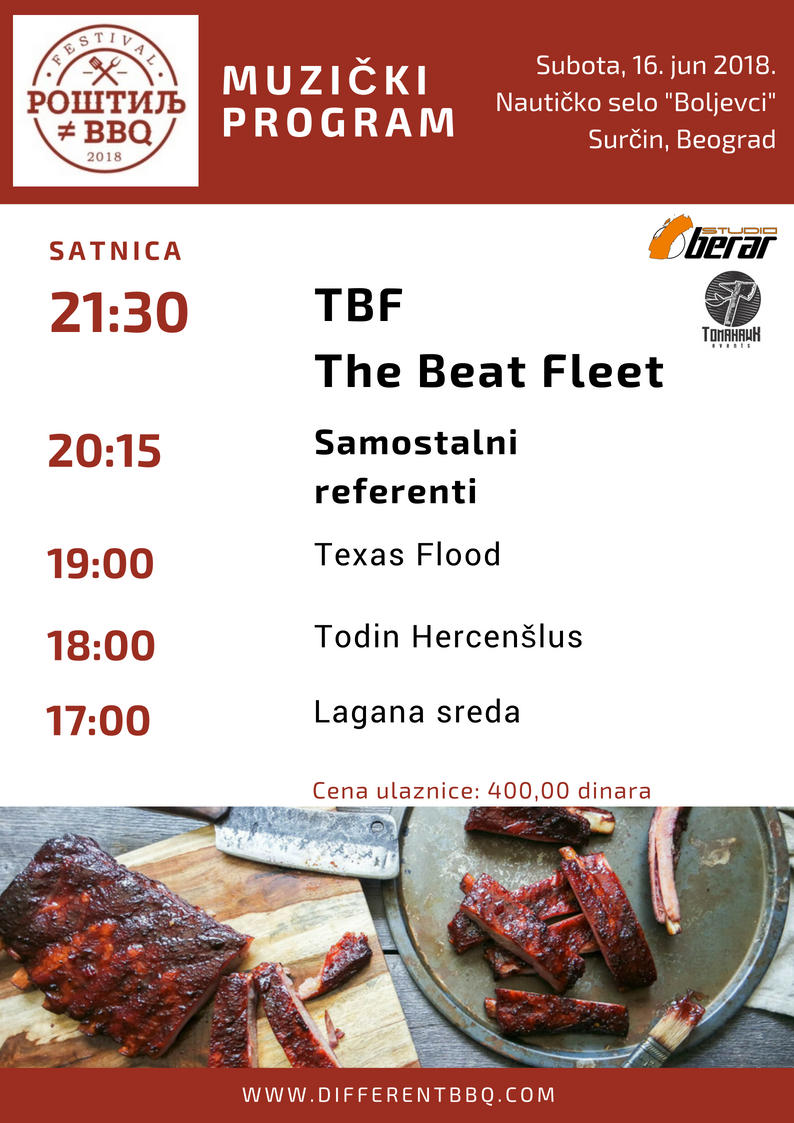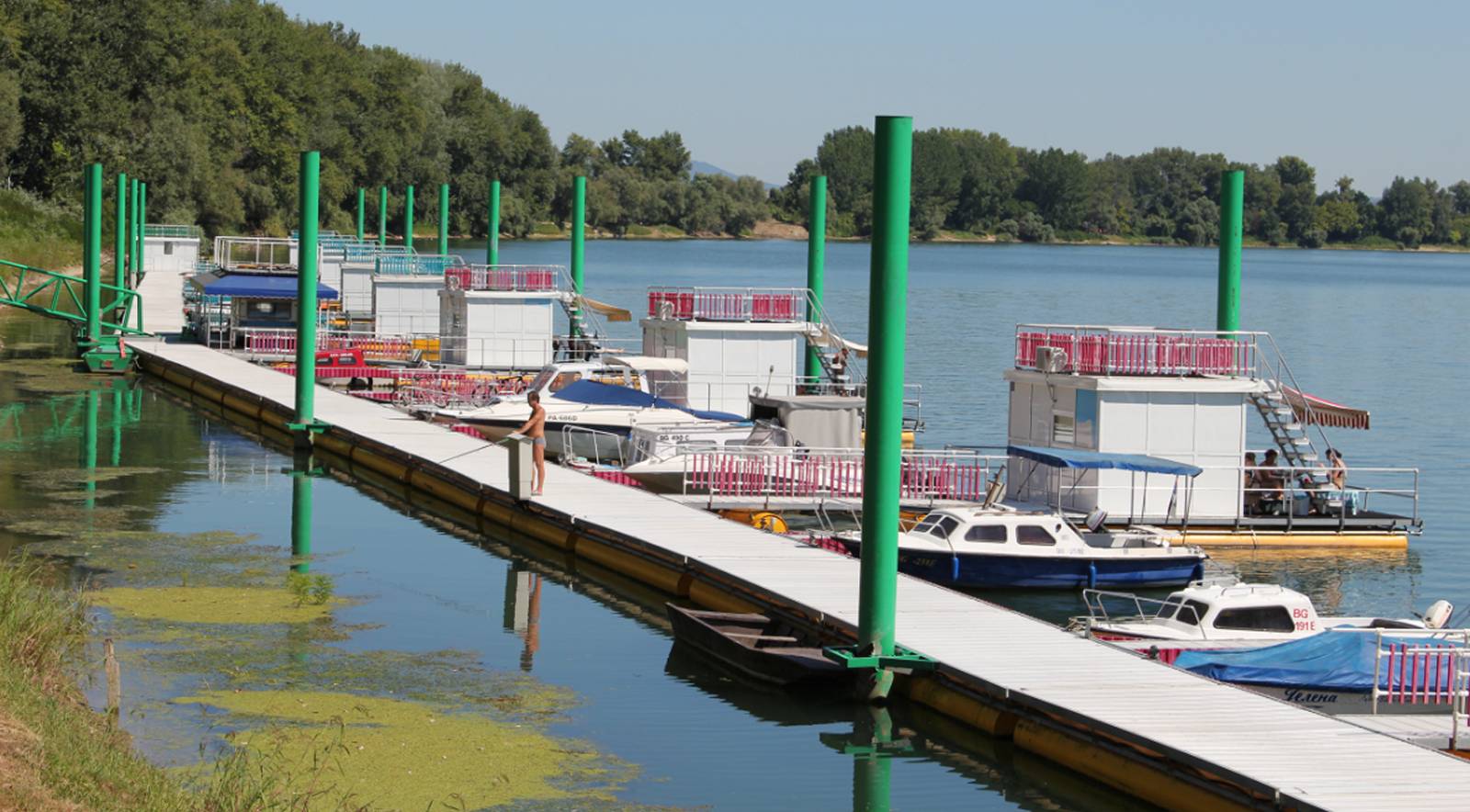 Let's enjoy together in nature oasis on river Sava, with great program and BBQ pleasures!
Mark 16th and 17th June in your calendar!
We are certain that the Festival Roštilj ≠ BBQ will become a bond binding different cultures, in a good and friendly spirit, promoting love for a good bite in an unconventional way by bringing together Serbian, Bosnian, Macedonian and Greece traditional recipes (ćevapi, pljeskavica, gyros, etc.) with American BBQ (burgers, ribs, briskets, etc.).
---
Rock concerts
Check out rich music program on Festival "РОШТИЉ ≠ BBQ" in Nautical village "Boljevci". Surčinu, 16. i 17. june 2018.